Welcome to EdmontonRealEstateLaw.ca, your ultimate resource for insightful information and expert guidance in the realm of real estate law in Edmonton, Canada. Our blog is dedicated to providing valuable insights, practical advice, and up-to-date information about the legal aspects of real estate transactions.
Who We Are
At EdmontonRealEstateLaw.ca, we are led by Terrence Beer, a seasoned legal professional specializing in real estate law. With a passion for helping individuals and businesses navigate the complex world of real estate, Terrence brings a wealth of experience and knowledge to the table.
Our Mission

Our mission is to empower our readers and clients with the knowledge they need to make informed decisions in their real estate endeavors. We understand that real estate transactions can be daunting, and legal intricacies can sometimes be overwhelming. Our goal is to break down these complexities, provide clarity, and offer practical solutions that lead to successful outcomes.
What We Offer
Through our carefully crafted articles, blog posts, and resources, we cover a wide range of topics related to real estate law. Whether you're a first-time homebuyer, an experienced investor, or a real estate professional, you'll find valuable insights and guidance tailored to your needs. Our content covers areas such as property transactions, contracts, leasing, property disputes, and more.
Why Choose Us
Expertise: Terrence Beer, our founder, is a dedicated legal professional with a deep understanding of real estate law in Edmonton. His expertise ensures that the information provided is accurate, reliable, and up-to-date.
Local Insight: As a resident of Edmonton, Terrence possesses a unique local perspective on the real estate market, its trends, challenges, and opportunities. This insight informs our content and ensures its relevance to our audience.
Clear Communication: We believe in presenting legal concepts in a clear and understandable manner. Our content is written in plain language, making complex legal topics accessible to everyone.
Client-Centric Approach: Our readers and clients are at the heart of everything we do. We are committed to addressing your concerns, answering your questions, and providing the support you need to navigate the legal aspects of real estate with confidence.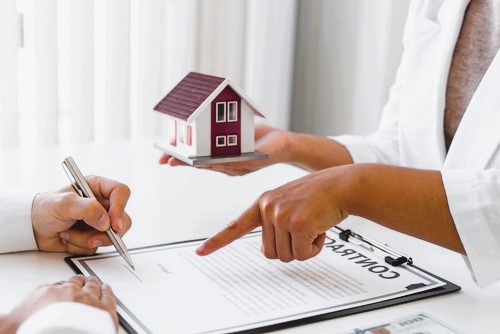 Connect With Us
Feel free to explore our blog and take advantage of the valuable resources we offer. If you have any questions, comments, or require legal assistance, don't hesitate to get in touch. We are here to help you every step of the way.
Thank you for choosing EdmontonRealEstateLaw.ca as your trusted source for real estate legal insights and advice. Your success in the world of real estate is our priority, and we look forward to accompanying you on your journey.